商品描述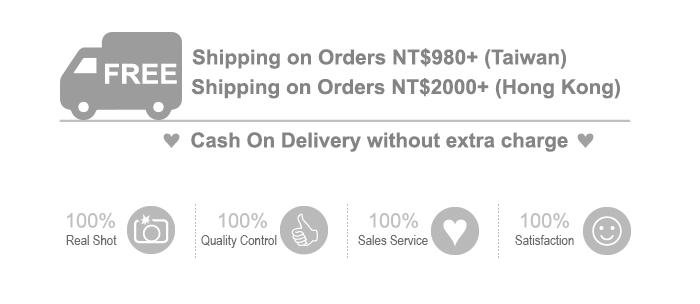 [Can be attached to luggage handles]
Pull open the zipper at the bottom of the back to easily slip it onto your luggage handle.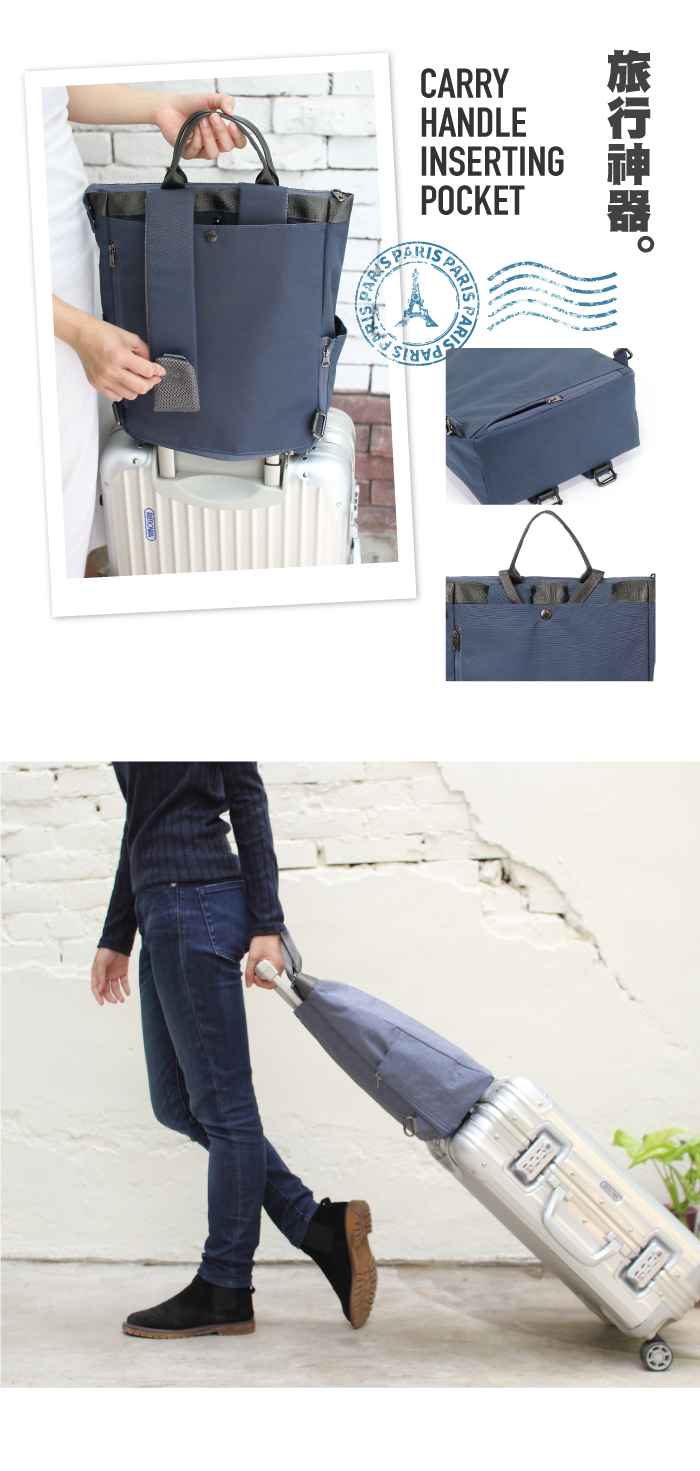 [Hidden Expandable Elastic Zipper Pocket]
◆ Side pocket depth: 17.5cm / Maximum diameter: 7cm
◆ Back compartment fits A4 documents, magazines.

[Dual-ring method woven strap adjustment.]
For the benefit of people of various heights, the dual-ring method adjusts the backpack's height, preventing the straps from being too long and compromising the appearance.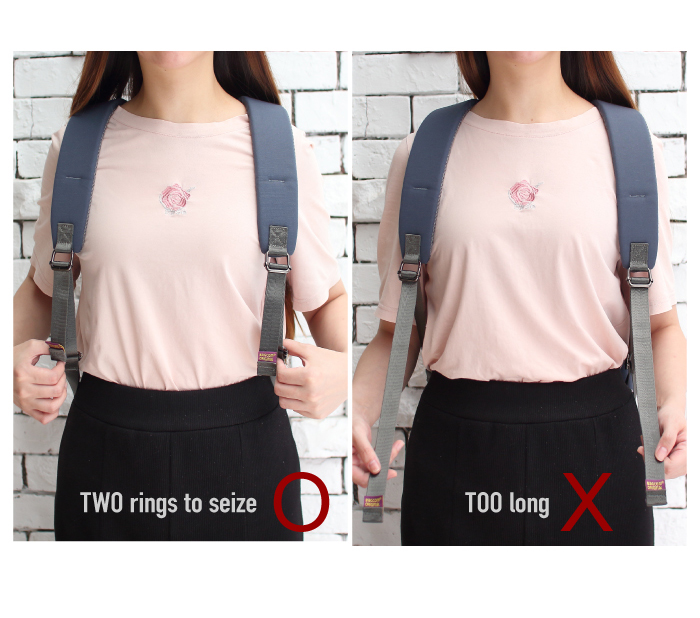 [Non-slip zipper design]
After pulling the zipper tight, flatten the zipper head to use it as an exterior pocket , which helps prevent it from sliding open when subjected to external forces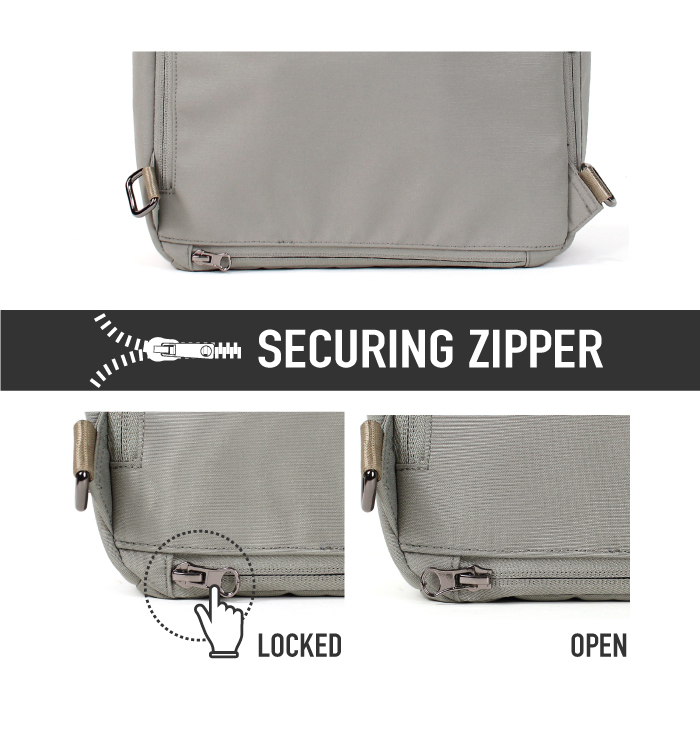 〔Strong & Water Resistant〕
With a weight capacity of up to 12 kilograms& made from high-quality water-resistant and splash-proof nylon fabric

[Anti-theft design & Multi-purpose D-ring]
◆ Fastening the front straps to the Bag rear compartment can help prevent theft.
◆ The D-ring can be used to attach personalized accessories or items such as a Traffic card for quick access.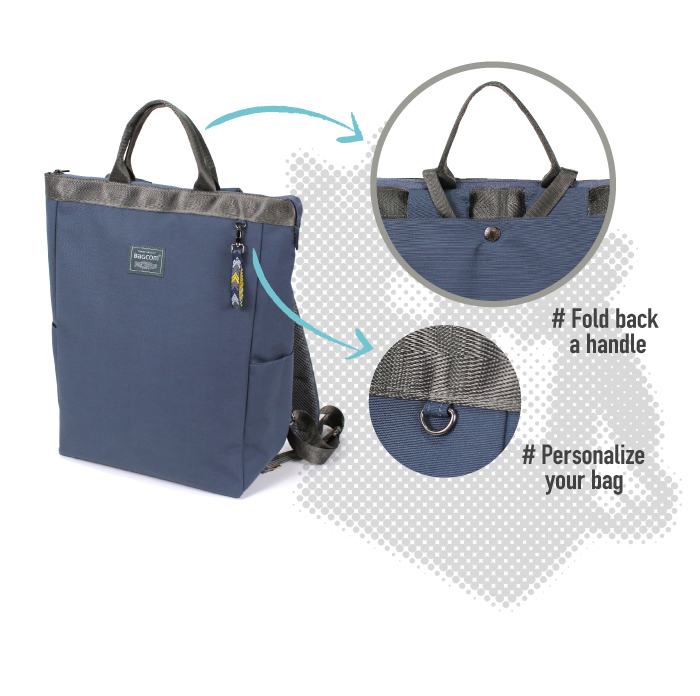 [Demonstration of backpack strap fastening methods]
Convert into a hand-carry (Woven strap stays off the ground)/ Convert to crossbody style (Stays secure while riding a bike)/ Convert to a double-shoulder backpack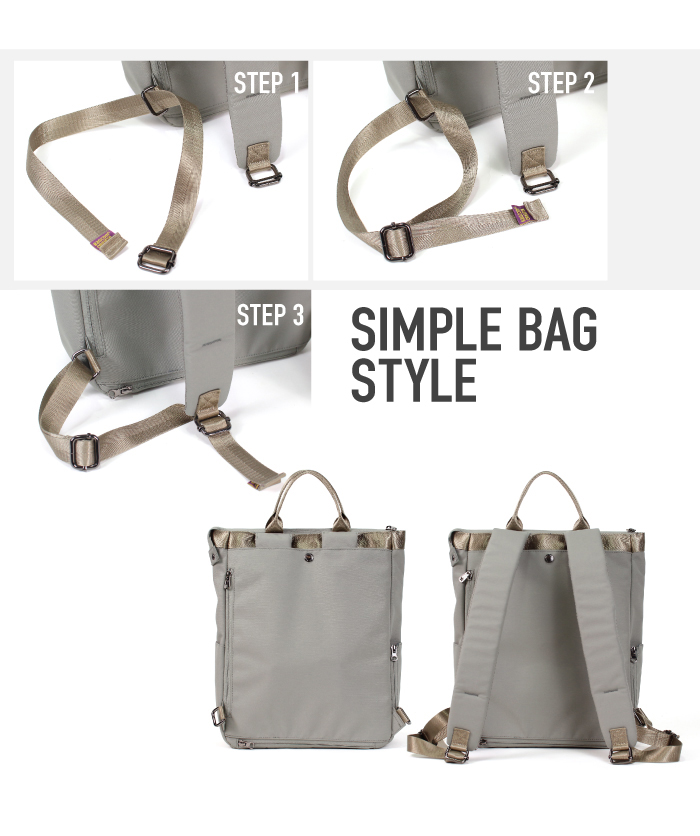 [Details]
1. Zipper with concealed button closure design at the end
2. Can accommodate a 14-inch laptop.
3. Brand star logo zipper design5. Reinforced shoulder strap stitching for improved weight-bearing capacity.
6. Thick, breathable shoulder padding for excellent pressure relief.

Comes with a BAGCOM exclusive dustproof carry bag.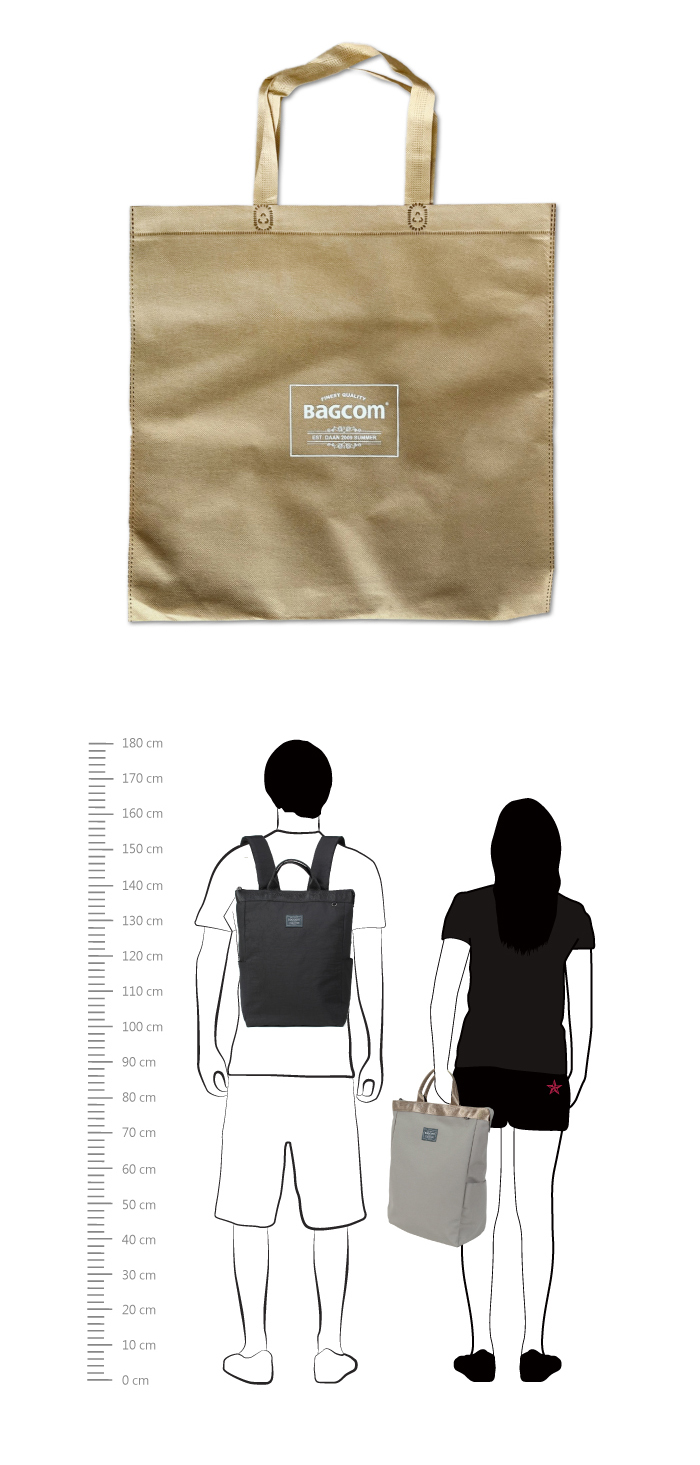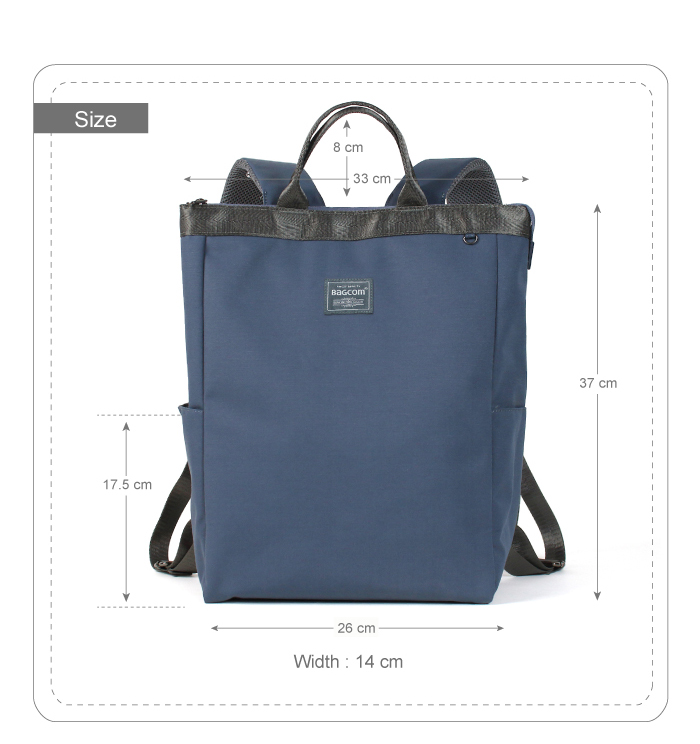 Additional accessories available for optional purchase:Pressure-relief and anti-slip chest buckle strap.
Addressing the dilemma of backpack slippage, excessive weight, unexpected situations, and overcrowding.
Achieving balance, pressure relief, and preventing strap slippage, ensuring the backpack fits securely and comfortably against the body.